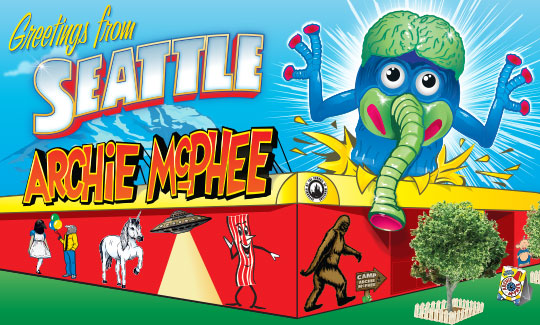 As of Monday, March 16, the Archie McPhee store will be closing temporarily for the safety of our employees and customers. We are planning on reopening as soon as we can. You can still support our business by shopping online.
Stay strong Seattle! We will be back!
Named one of the "Top Ten Independent Toy Stores" by USA Today!
Archie McPhee has been supplying gifts and toys to Seattle since 1983. Located in Seattle's Wallingford neighborhood, it's a one stop shop for party supplies, crafts, costumes, miniatures and the weirdest collection of toys and candy that you've ever seen.
Widely considered to be a Mecca for connoisseurs of the strange and one of Seattle's top ten weird destinations, it is truly an attraction without a parallel.